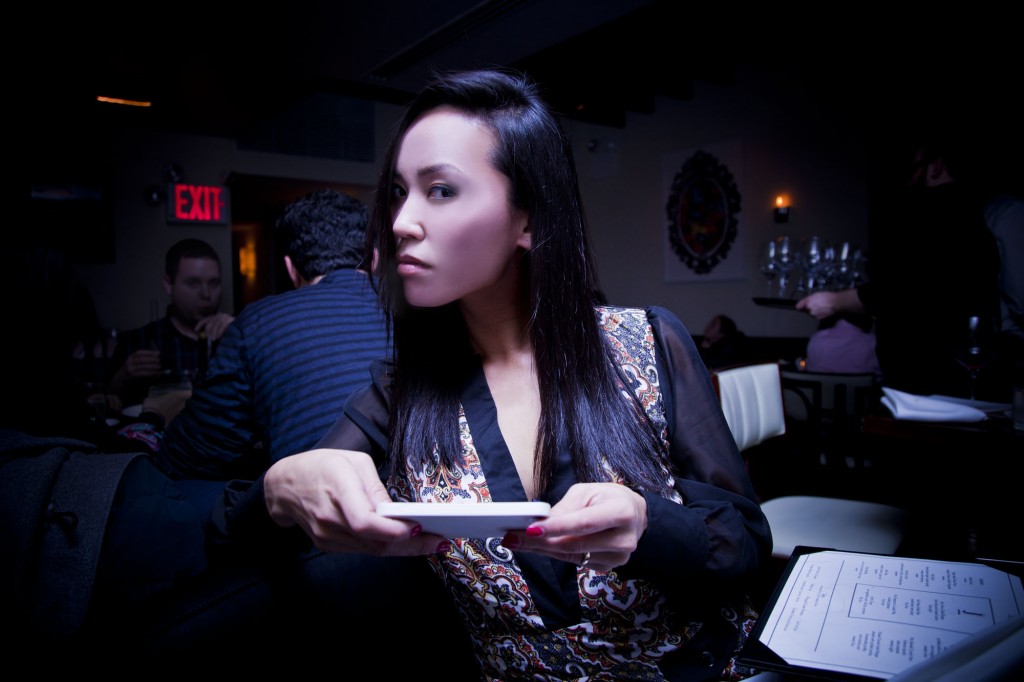 Rina Oh is an artist, writer, chef and founder of A+D Projects, a creative design firm with a focus in food media, lifestyle, and fashion offering services in art direction, food styling, recipe testing, illustrations, writing, photography and video production.
The teenage years provided a start for a culinary career while cooking holiday dinners for the family and later on devoting two decades of her life in pursuit of the visual arts. Born in South Korea and raised in Asuncion, Paraguay before immigrating to the United States. Rina studied art at Laguardia High School, liberal arts at New School University and trained in fashion design courses at Parsons School of Design.
At the age of twenty-one unveiling her work "Meditation"- a twenty seven-figure composition permanently installed at Georgetown University Medical Center. Learning old master techniques in drawing, painting and sculpture for a decade earned her an invitation to participate in the prestigious project "The Garden of Great Ideas". She worked on the year-long production serving the international project while a student at the Newington-Cropsey Academy of Art. In 2010, making a leap to pursue another goal- to attend the French Culinary Institute earning a professional degree in Classic Culinary Arts.
As a longtime advocate of healthy eating for children, Rina recently joined the Slow Food Movement. Previously working with Nang Fah Project, Starlight Children's Foundation and Nyack Community Center developing art programs and producing art therapy work with children. She is currently working with Wellness in the Schools, volunteering her time to educate children in NYC public schools learn about healthy food initiatives.
When she's not indulged in Food Media projects, Rina works as a private chef through her catering company C+C Squared offering a global cuisine menu combining classic culinary training and modern technology. Rina's editorial work can be found in Paper Magazine, PMC Magazine, Saveur Magazine, Insatiable-critic.com, Food2 and other sites online. She has previously worked with world class chefs as a test kitchen intern for Dave Arnold, director of culinary technology at FCI and as a line cook at Bar Boulud, NYC before joining the editorial team at Saveur Magazine where she contributed a piece to an ASME award winning feature: "Italian America" in issue #143. She is currently compiling all her recipes along with a few illustrations to author her first cookbook and novel.
Dining with Out-laws is a food blog featuring Rina's work as artist, chef, and writer. All photographs, illustrations and written materials are copyrighted and cannot be used or reposted anywhere without permission.
You may contact Rina by email: Rina(at)ad-projects(dot)com or visit www.ad-projects.tumblr.com to view her recent work.