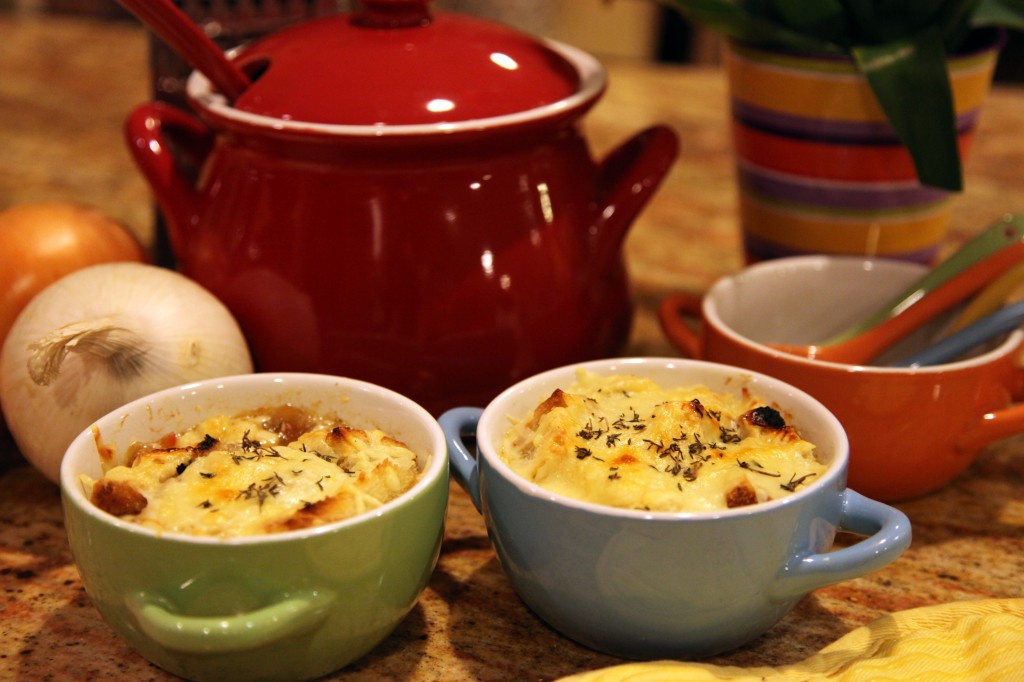 Think you need beef broth to get a tasty French onion soup? Think again! This vegetarian version packs the same flavor punch with none of the meat. As an added bonus, it's super easy to make.
French Onion Soup with Gruyere and Sourdough Croutons
Ingredients:
Soup:
10 large white or yellow onions, thinly sliced
1/4 cup extra virgin olive oil
2 sprigs thyme
1 bay leaf
4 garlic cloves, crushed
4 cups low-sodium vegetable stock (homemade or store-bought)
Salt, to taste
1/2 teaspoon pepper
1 cup freshly grated gruyere cheese
Croutons:
1 loaf sourdough bread cut into 1" cubes
2 tablespoons extra virgin olive oil
Pinch salt
Directions:
1. Preheat oven to 350 degrees.
2. In a large saucepan, heat oil on a medium-low flame. Add garlic, onions and a pinch of salt, and cook, stirring frequently, until browned and caramelized, about 30-40 minutes. Add vegetable stock and herbs, scraping up any brown bits on the bottom of the pan with the liquid. Bring to a boil, then reduce to a simmer and cook for an additional 30 minutes. Season with salt and pepper to taste.
3. Coat croutons with olive oil and sprinkle with a pinch of salt. Spread out on a sheet pan and bake in oven for about 7 minutes.
4. In serving bowls, add soup, and then cover with croutons and gruyere cheese. Bake for 3-4 minutes, or until cheese is melted.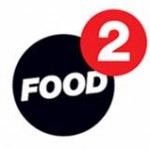 Rina Oh is an artist, writer and chef and a Meatless Monday advocate. For the last year these Meatless Mondays recipes have appeared on Food2.com, a website that is owned and operated by Scripps Networks. These posts are copyrighted material and any photographs, illustrations or written material are forbidden to be used or reposted anywhere without permission. For more information on Meatless Monday, please visit meatlessmonday.com