Welcome to the first installment of fabulous dinner parties I'll be hosting with my Out-Laws. Just in case you haven't figured it out, Dining with Out-Laws is a site dedicated to my culinary family- one I created in my home away from home. My Out-Laws represent everything I dream my actual family could be- a metamorphosis of taste buds, changing as the seasons change. Sometimes on trend, often times a little risky and dangerously curious- just like me! Unfortunately, my everyday life back at home is filled with the enslavement of making food that other people actually crave, it's not the omakase style kitchen I've dreamt about where family members just eat and don't ask or complain.
In this episode of Dining with Out-Laws, my friend Pooja and I co-hosted an Indian Summer Soiree at her place in Soho. Welcome to Namaste: some people say hello, we chose to feed them as an intro. I've debuted a few recipes at the fashion event. When you have a room full of designers, editors, writers, stylists, producers, and icons: I'ld call that a fashion event, wouldn't you? When friends inquired about our party after receiving their Namaste evite: I informed them it will be an "eventful fashionable dinner party", so please come in your stylish garbs. The Sitar players filled the atmosphere with tranquil and exotic tones, perfect for our exotic Indian Summer Soiree.
Pooja's mom and I tag-teamed the dinner menu, which looked something like this:
The starters: I made a Shorba Butternut Squash Soup.
Pooja's mom made this fabulous appetizer.
Mango Lassi anyone?
We ordered this goat curry from our favorite Indian restaurant, Tamarind.
My Summer Farro Salad with coconut chips, cranberries, and a spiced cilantro dressing. All the fashion folks raved about my bird food. They chanted for a recipe. Soon my little swans, I promise.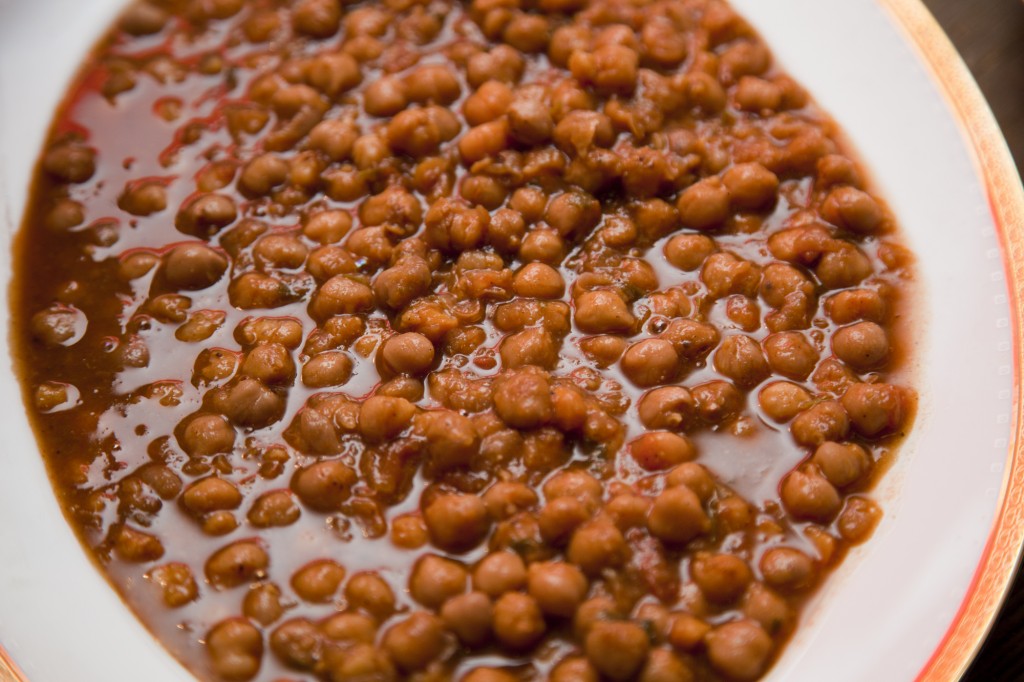 Pooja's mom made this delish chick pea curry above.
Another delicious curry by Pooja's mom. I am getting a one-on-one cooking lesson from Pooja's mom you guys.
Our fabulous hostess Pooja Kharbanda with the designers from FFS.
Here I am with the fabulous FFS sisters
The godmother of food critics and writers everywhere. This was a scene I saw repeated several times during the week, first at the Citymeals Chefs Tribute where Gael Greene was greeted by every culinary icon and their offspring at the event. Now she's greeted in the same nature by the fashion folks, just like they do it in the movies. I love it!
Last but not least, the Basil-Seed, Poha Rice Pudding filled with candied ginger bits and fresh mango for dessert. We had a blast. The best part of the evening was getting a beautiful kaftan designed by our Indian Goddess Pooja from her line, 6Shoreroad. Till soon, I'll see you at the next dinner party…