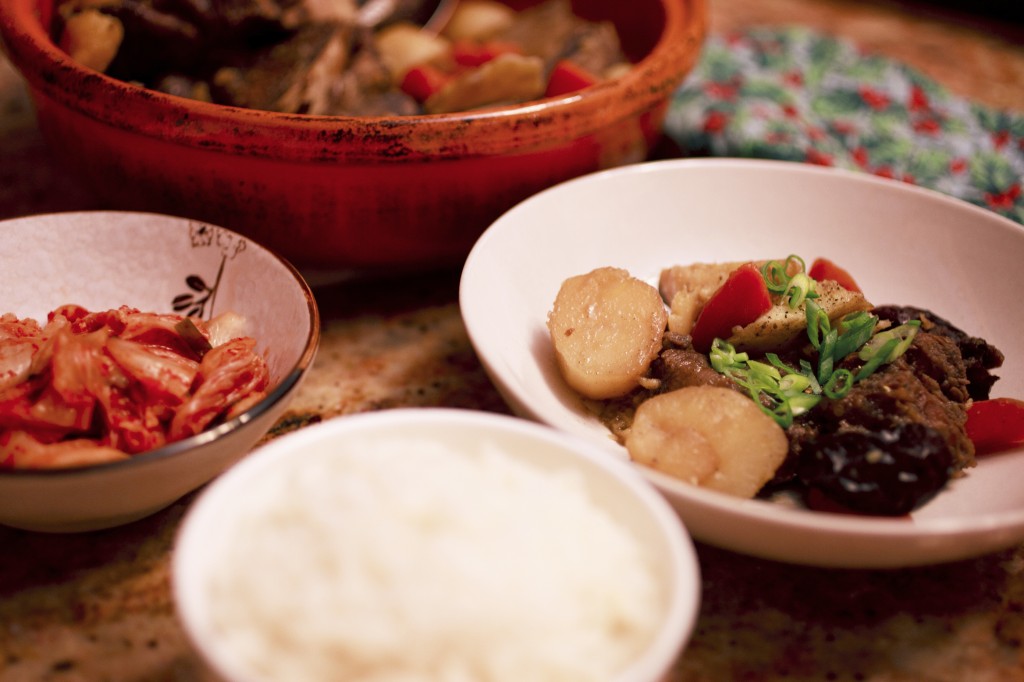 Growing up, I always loved meat and potatoes, but struggled to appreciate how truly sophisticated Korean food can be. That is, until I became a professional chef.
Korean food extends well beyond traditional tabletop BBQ and kimchi tacos. With ancient culinary traditions that can be traced back at least 3,000 years, seasonal and regional foods dominated most if not all diets. Korean short rib stew is a delicacy that flourishes when fancied up. I prepared mine using both Hansik (Korean food) cooking methods and classic French cooking techniques, and let me tell you it made all the difference. Serve it alongside rice and a pickled side or two like kimchi, and enjoy.
Korean Pot au feu (Soe-galbijim)
Yields 2 servings
Adapted from The Beauty of Korean Food : with 100 Best-loved recipes by the Institute of Traditional Korean Food
Ingredients:
1 cup carrots, peeled sliced on a bia
1 ½ cups yama sweet potatoes, peeled and sliced
1 cup Yukon gold potatoes
2 pounds of short ribs with bone attached
½ cup dried jujubes
2 brown oak mushrooms, soaked in water for an hour
1 tablespoon sesame oil
½ cup jin soy sauce
2 tablespoons rice wine vinegar
2 tablespoons granulated sugar
2 tablespoons honey
1 tablespoon kosher salt
4 garlic cloves
1 teaspoon fresh ginger, minced
Directions:
In stockpot, place short ribs and cover with cold water. Bring to a simmer (160-180 degrees) but do not let the water boil! Skim off impurities and continue cooking for about 30 minutes.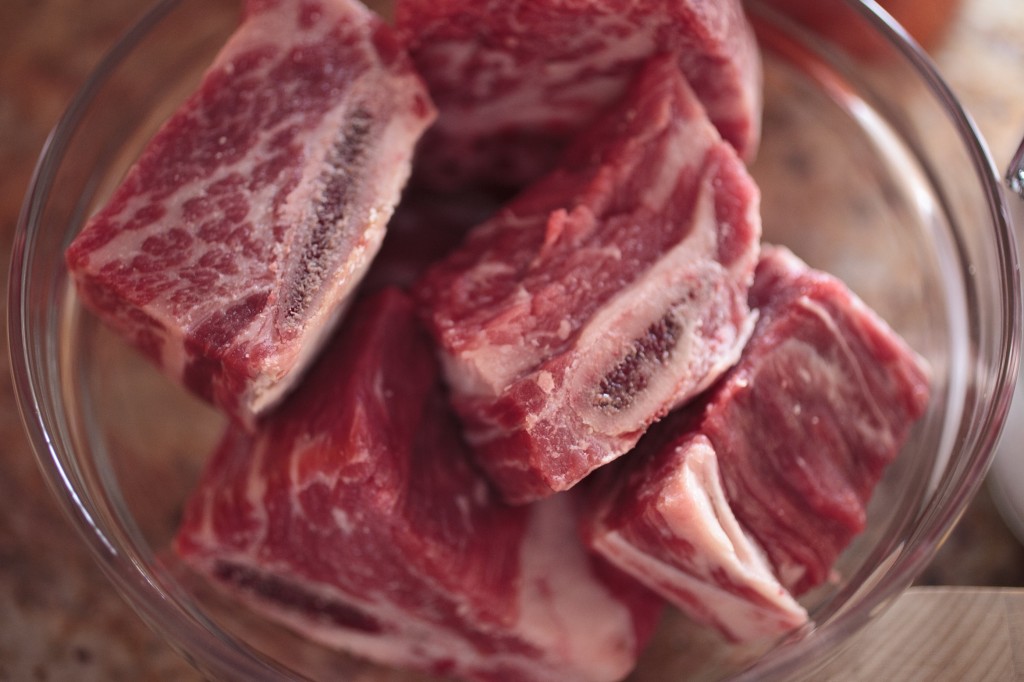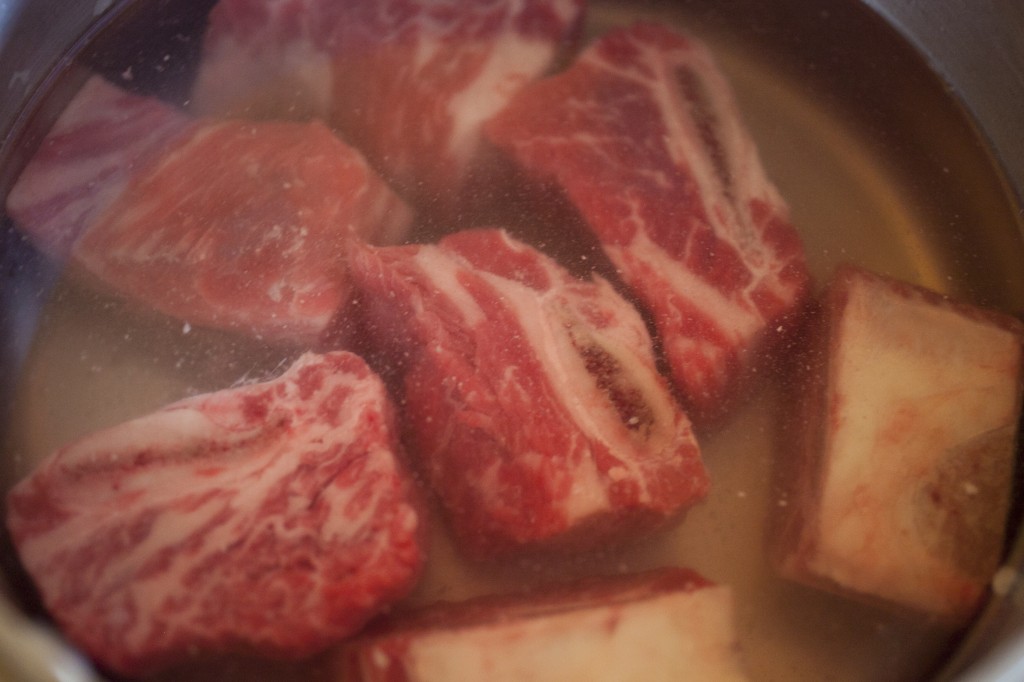 Remove from heat, strain liquid and rinse short ribs under cold water. Return to a fresh, clean stockpot and cover with fresh cold water.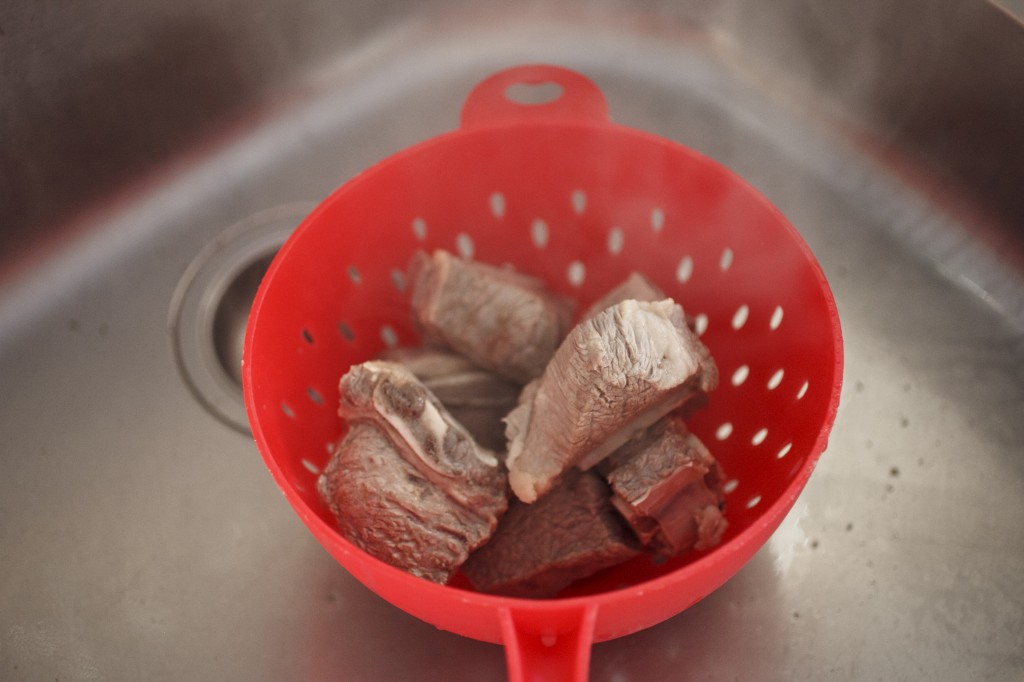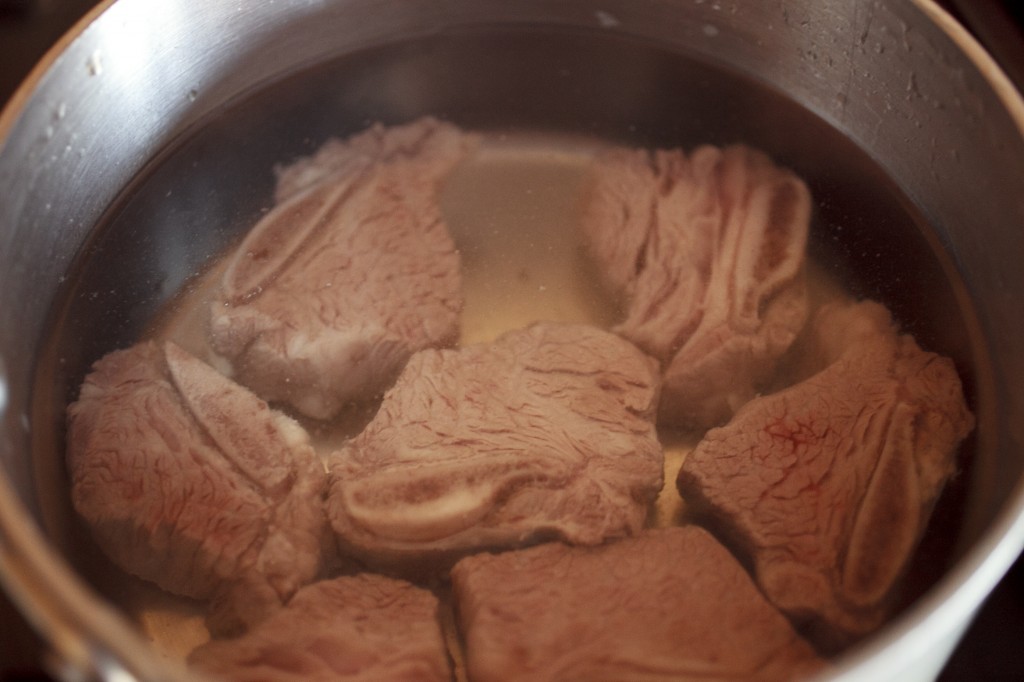 Add vegetables, mushrooms, jujubees and whole garlic cloves. Continue cooking at a low simmer for about 1 ½ to 2 hours. Remove short ribs and place in a mixing bowl. Allow to cool for about 10 minutes. Remove vegetables, jujubes, and mushrooms and set aside. Reserve cooking liquid for later use.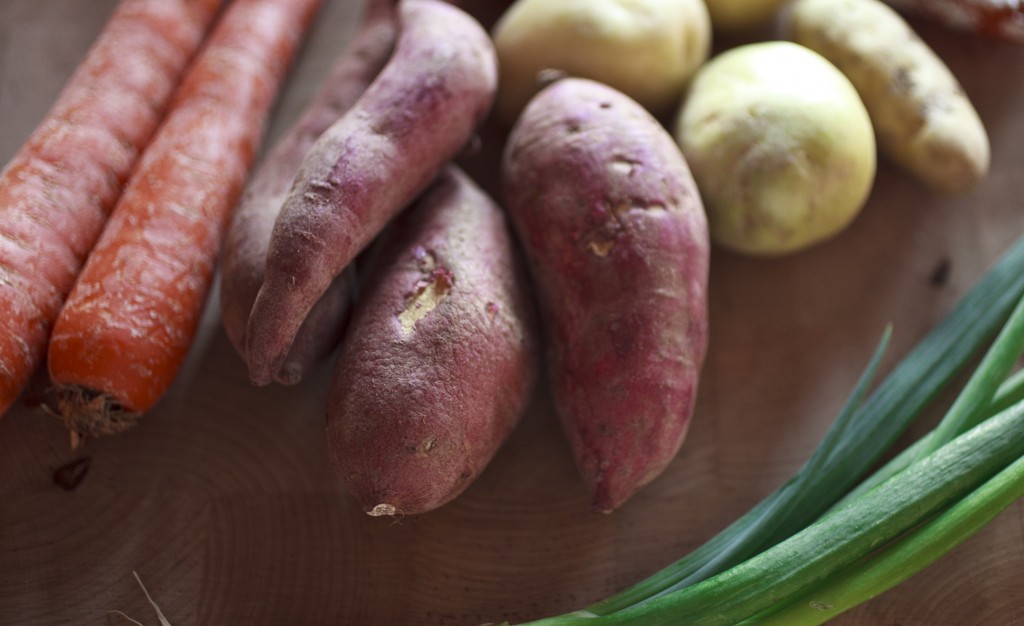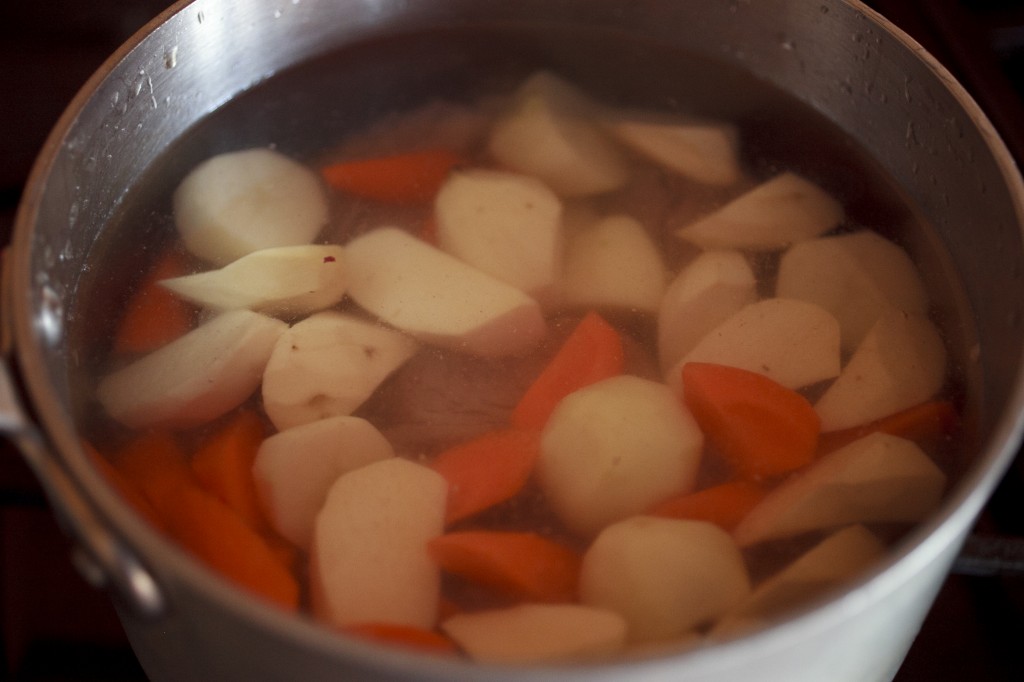 Mix marinade in the meantime. In a medium size mixing bowl add sesame oil, vinegar, soy sauce, sugar, salt and honey and ginger. Pour over the short ribs. Allow ribs to soak the marinade for about 10 minutes.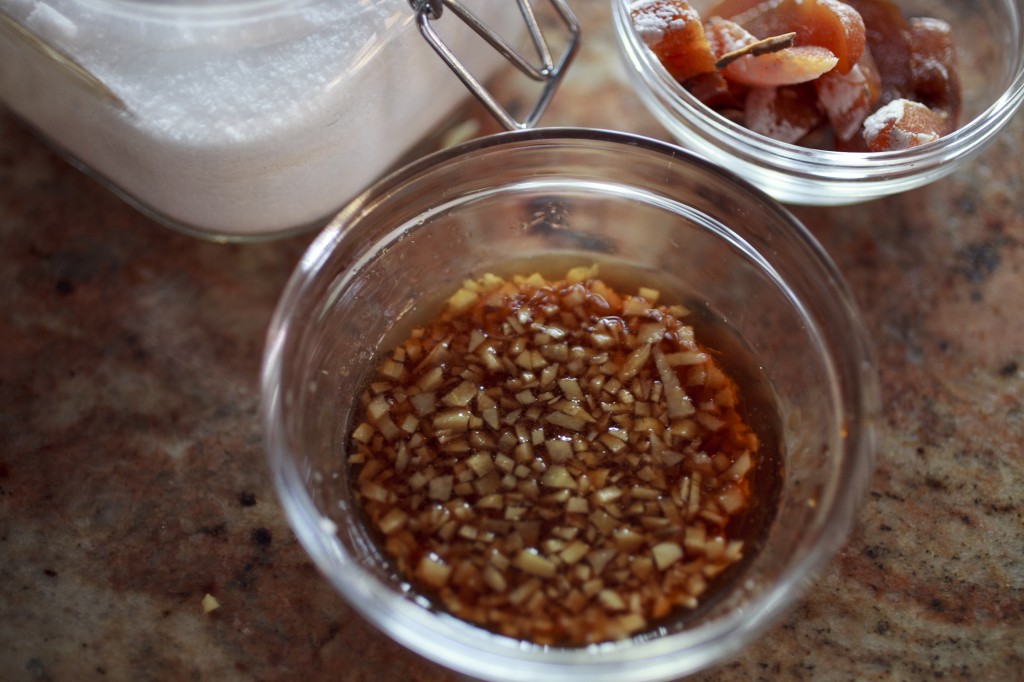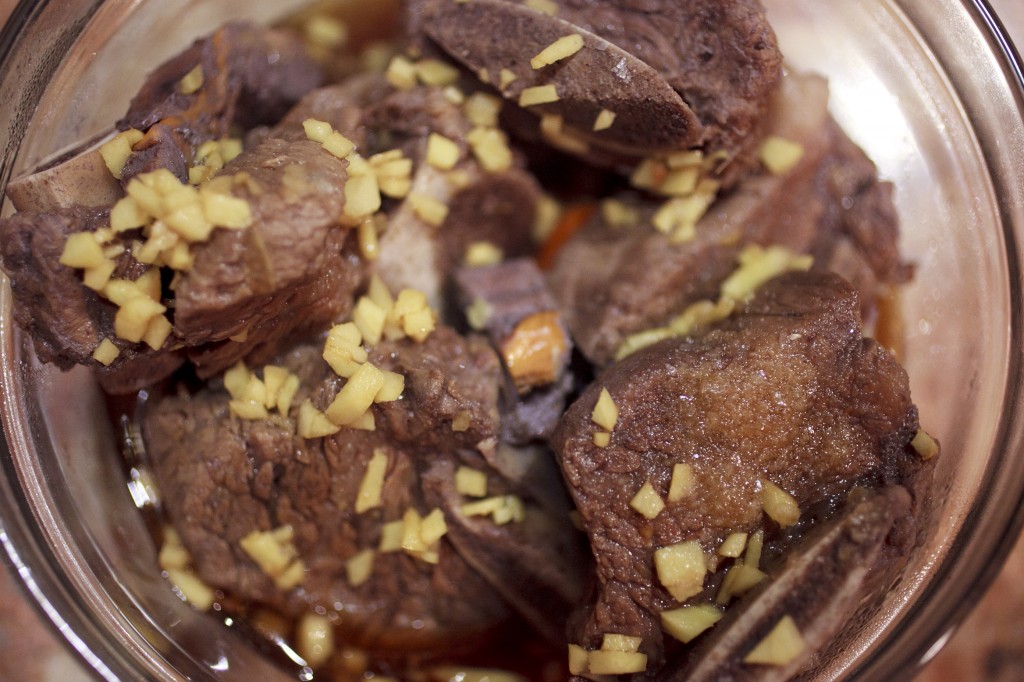 Place short ribs and vegetables in a tagine. Add about ¼ cup of the reserved cooking liquid to the tagine and continue cooking in a low simmer for about 20 minutes until the flavors of the marinade are distributed. Adjust seasoning with salt and honey if necessary.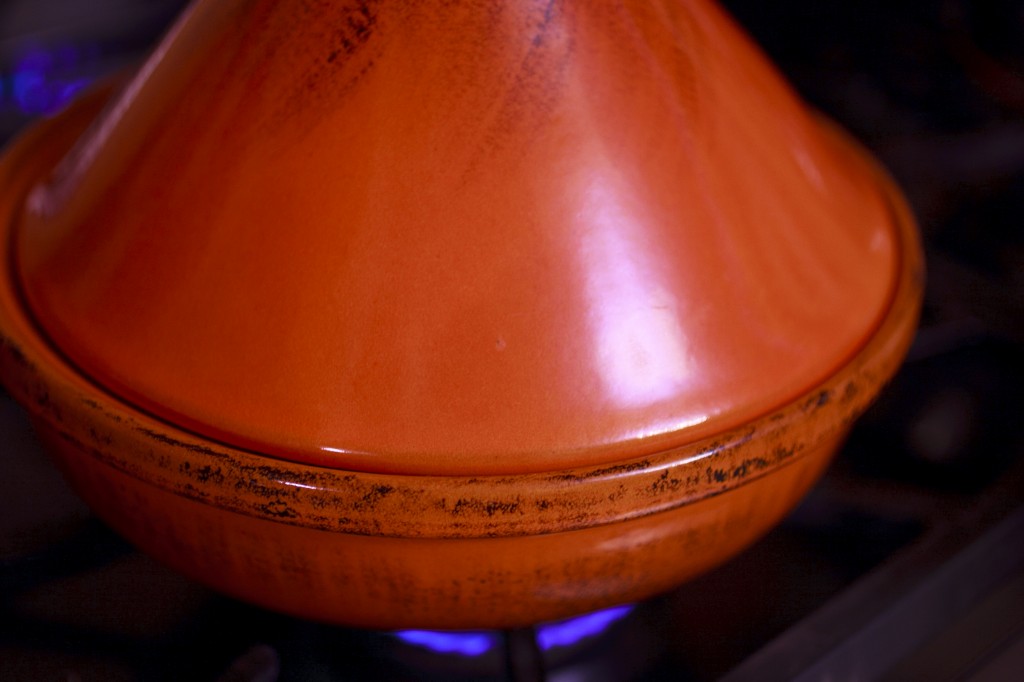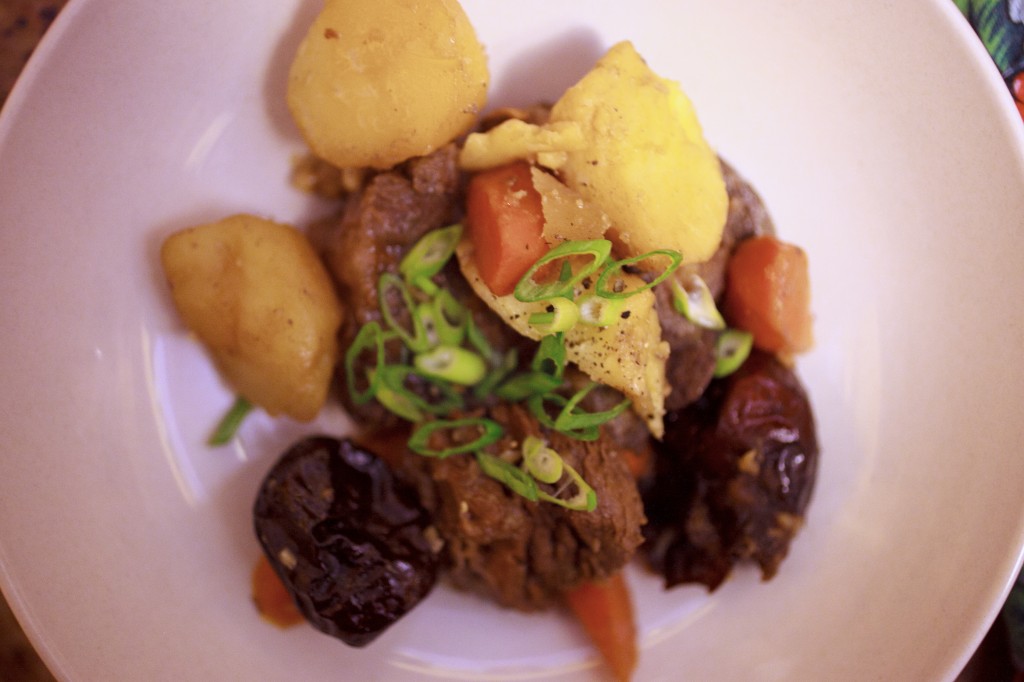 TIP: you can freeze your marmite to make consommé later or use it as beef stock! So do not throw it out if there's a lot left over! Freezing the stock in pint containers are excellent for flavoring soups later on!