Howdy! This page is dedicated to my illustration portfolio. It all began over ten years ago while I was working as the assistant to a top illustrator rep in New York. From there I took fashion design and illustration courses at Parsons to develop a sense of style and now ten years later I'm ready to put them to good use. Here's what I have so far with a fashion and a History of Korean Food series to come very soon!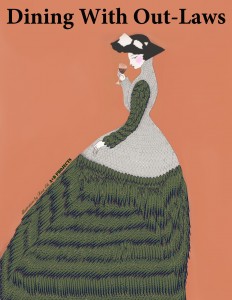 You've all seen this one before…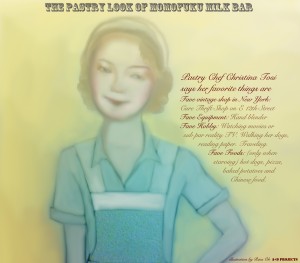 The compost cookie chef: Christina Tosi of Momofuku Milk Bar. Click on the photo to read the interview and article I wrote.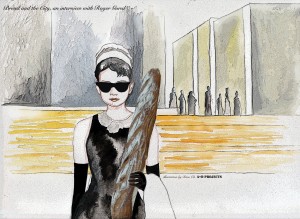 My version of Breakfast at Tiffany's…Click on the photo to read the interview and article I wrote.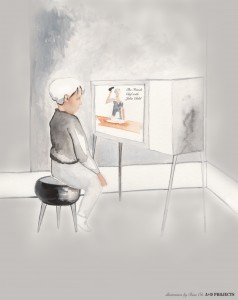 Mark Dissin's inspiration before he became an Emmy Award winning producer and VP of production at Food Network. Click on the photo to read the interview and article I wrote. And yup- I got a special tour of the Food Network production studio while I conducted this interview…sweet!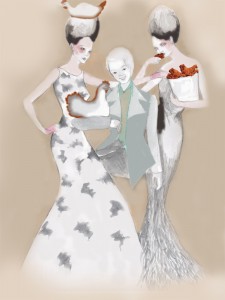 Zang Toi and his Lucky Fried Chicken Night. Click on the photo to read the article I wrote for the Insatiable-Critic Gael Greene.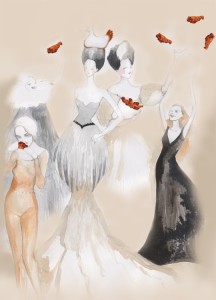 A Poulet party.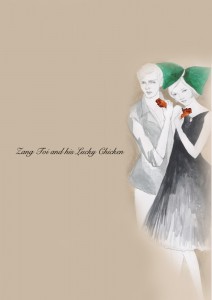 The Hipster chicken eaters.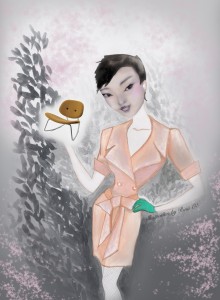 I made this for the Boconcept people.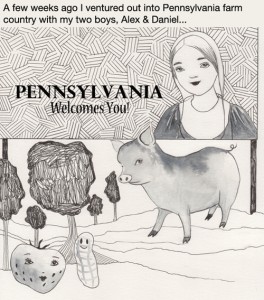 My first comic strip and illustration series published by a major mag: Saveur Magazine. Click on the photo to read the Recipe Comix via Saveur.com
And here's what I made – oh about a decade ago…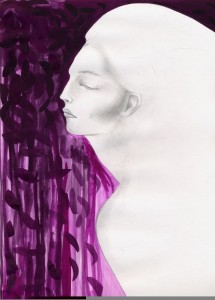 The Bride.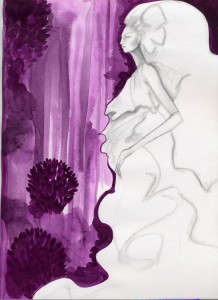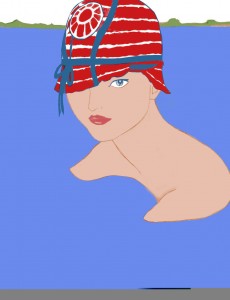 Long before I learned how to use photoshop. Back in those days everything required real painting skills.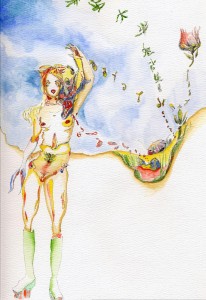 Watercolor.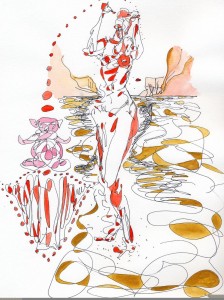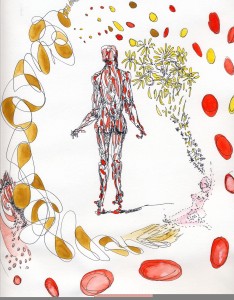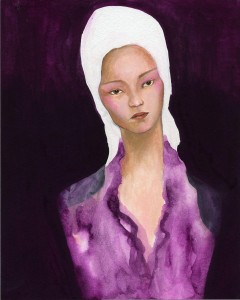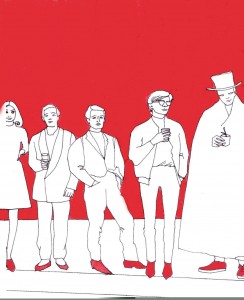 Paying homage to one of my idols: Andy Warhol who started out as a shoe illustrator for Harper's Bazaar some many eons ago…to get the job at the first meeting, he carried a portfolio inside a brown paper bag and purposely stuffed it with happy brown water critters. The puppy eyed look of a starving artist won the editor over- though she never found out, or perhaps she did years later that it was all staged for the job. Sometimes you gotta do what you gotta do to get your foot in the door.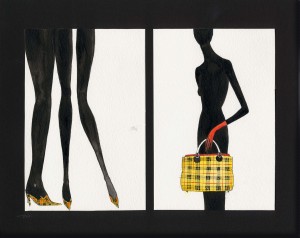 From the fashion class at Parsons.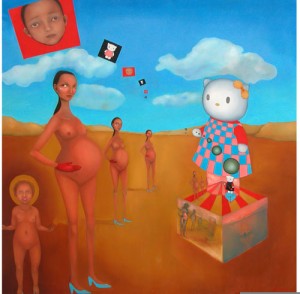 Hello Kitty's Pandora Box…333…
This is technically not an illustration. It's actually an oil painting that belongs on a different page under paintings…
This painting symbolizes the results of vanity and bad culture (reality shows, Paris Hilton, Khardashians- do you get the drift folks?) on teenage America. The whole composition never ceases to repeat itself within the landscape.
That's it for now. Check back very soon as I'll be posting more illustrations!
Thanx for visiting this page!