We had  a blast celebrating Halloween this year. From the chocolate-chocolate tea party, to getting a chocolate making tutorial from Master Chef Jacques Torres. You can read about how Alex and Daniel made the Chocolate Pumpkins and get the recipes here.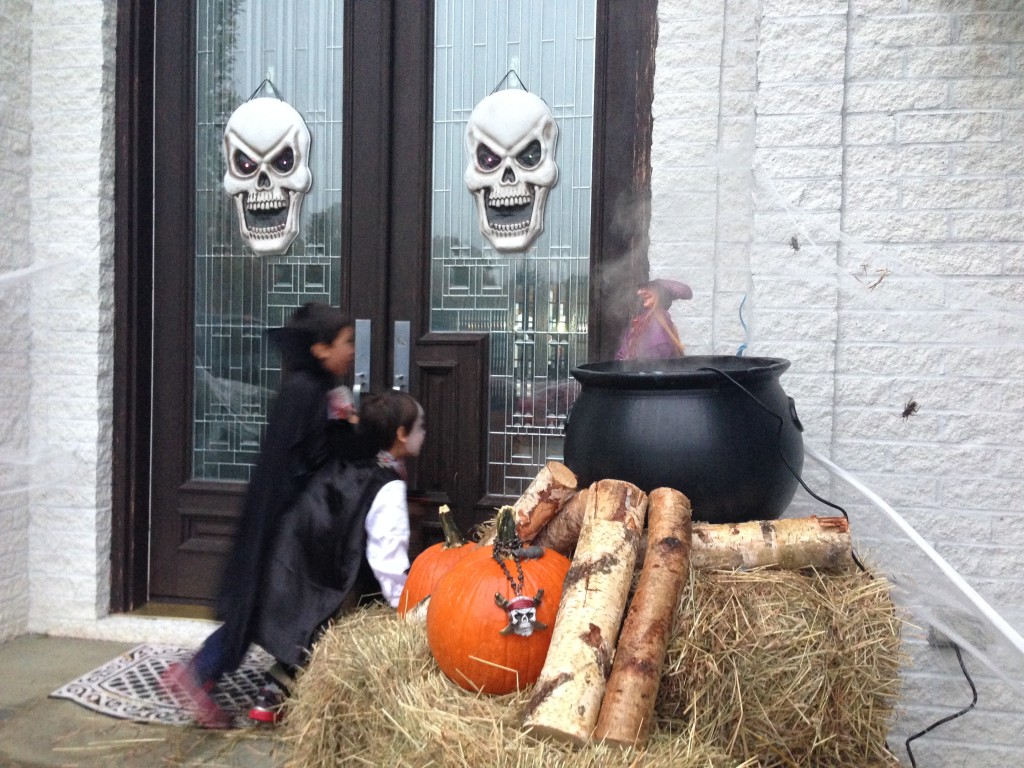 The boys went trick or treating after a delicious Halloween themed tea party.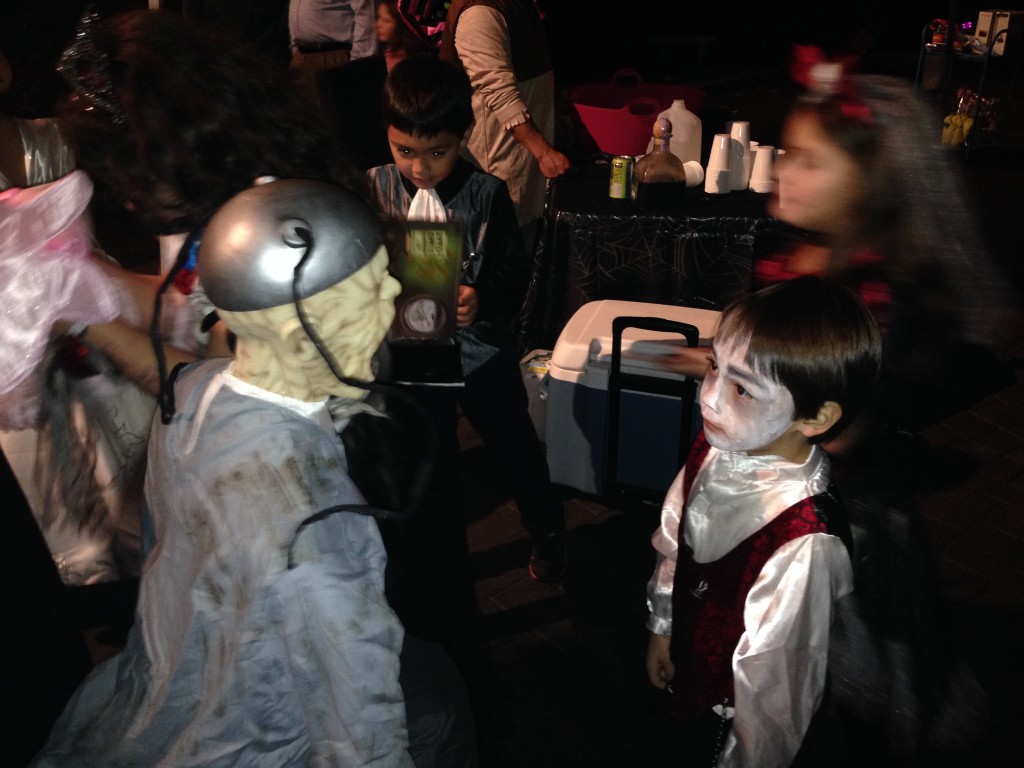 Daniel meets the electrified ghost.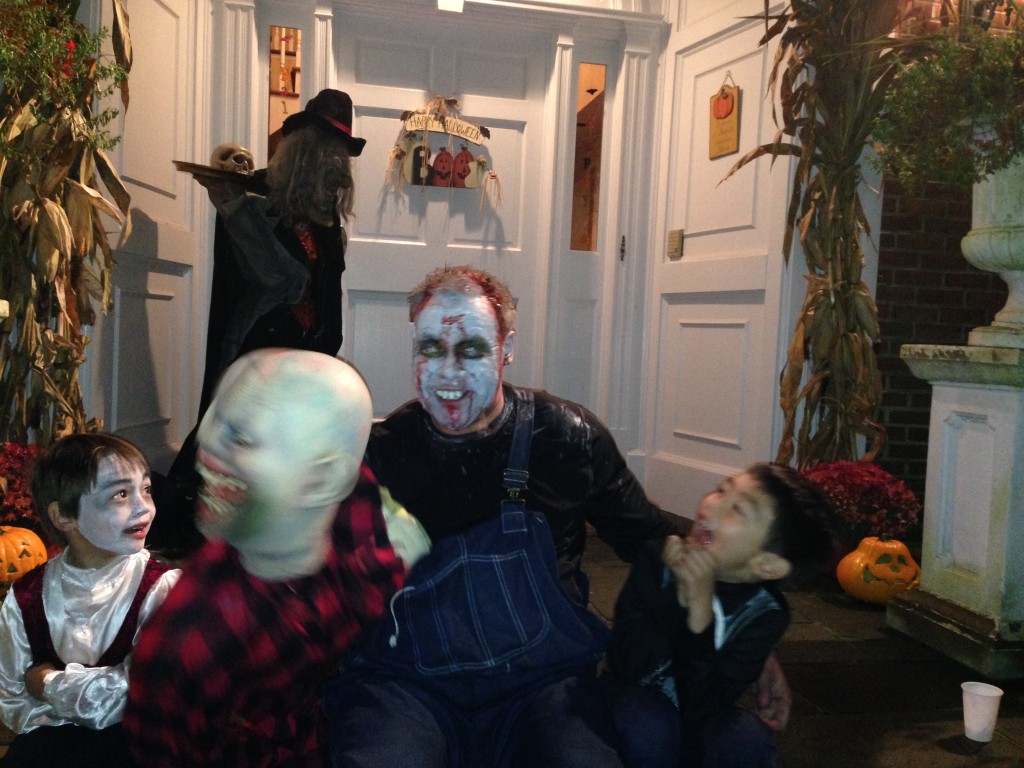 This dude had three heads and made us laugh.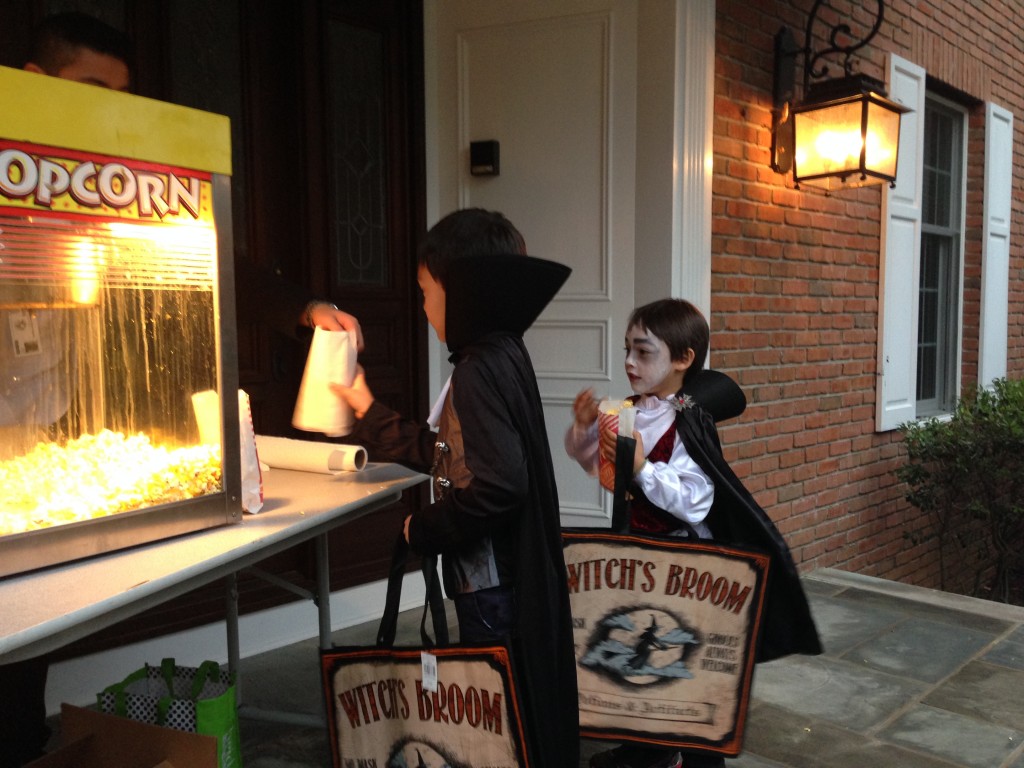 A great candy alternative is offering popcorn to the trick or treaters.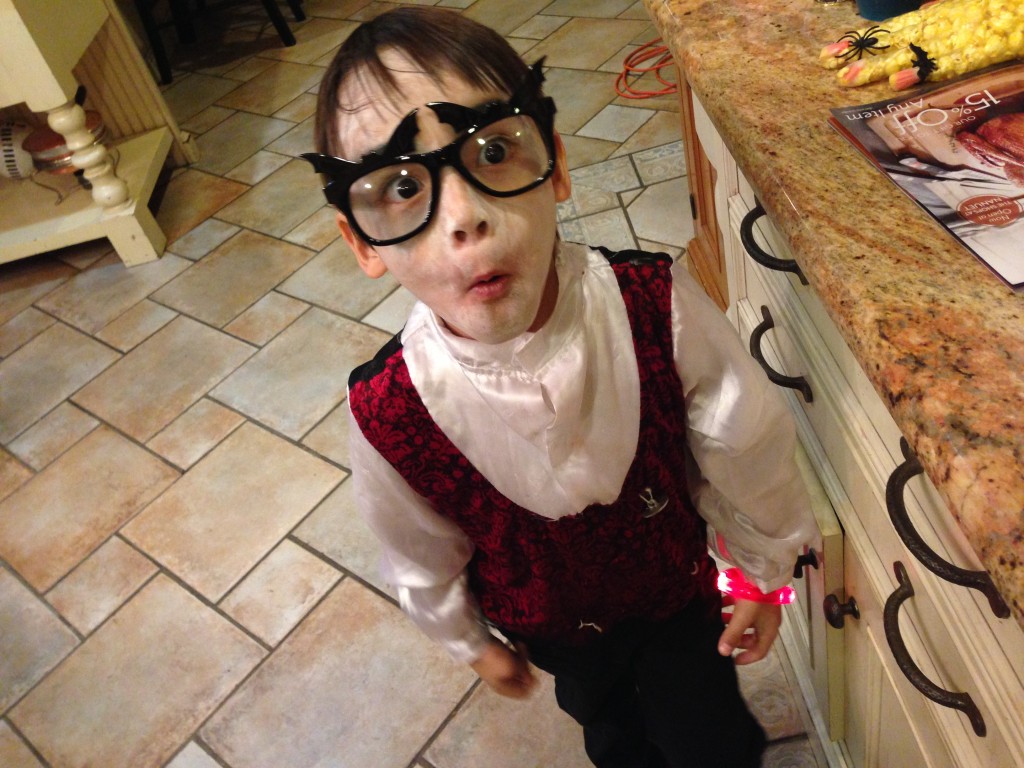 Our evening ended with this. Back at home, Daniel was being Daniel…and he looks like the cutest Emo Vampire! We hope you had fun with yours! I hope you're ready for the next big holiday….Thanksgiving here we come!
Get your assortment of chocolate delights at the Jacques Torres Flagship Store on Hudson Street:
Jacques Torres is located 350 Hudson at King Street (1 block South of Houston), New York, NY 10014.
Store hours are:
Monday – Friday 8:30 am – 7 pm
Saturday 9:00 am – 7 pm
Sunday 10:30 am – 6:30 pm
Phone: (212) 414-2462
###