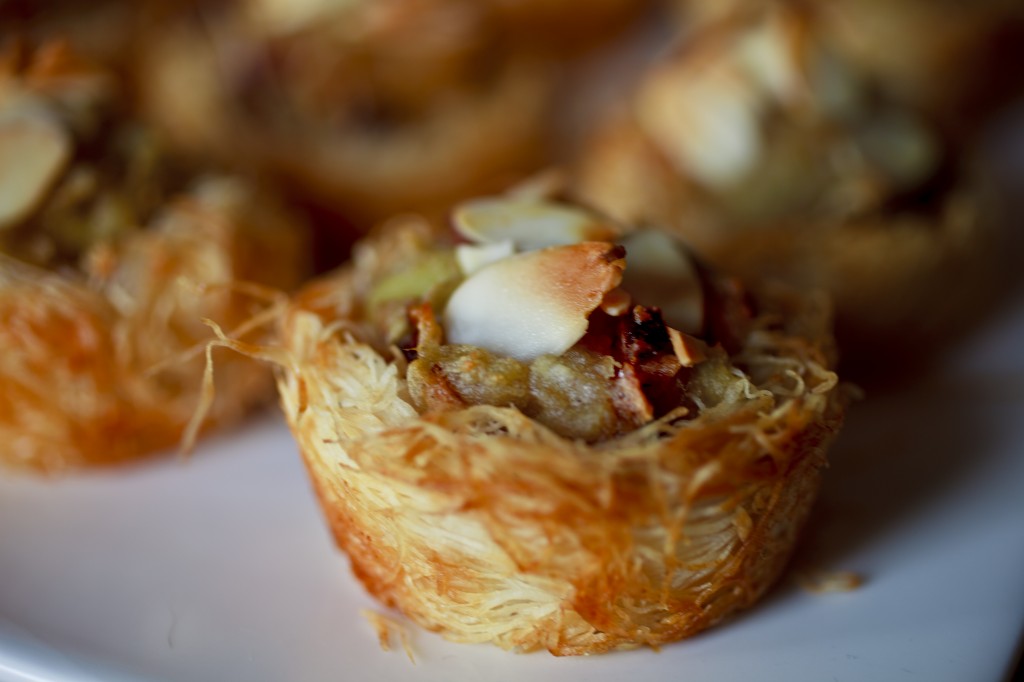 I can't tell you how nice it is to have sweet and savory snack appropriate for any time of the day. Late morning, early afternoon or night; you've got sometimes delicious and easy to munch on. Sweet potatoes are one of my favorite foods. In fact, when I'm back visiting the Korean markets in the colder months, there's usually a man standing outside smoking sweet potatoes, selling them for a few bucks. It's not just a vegetable side dish — it's its own phenomenon to Koreans who like to bake pastries with it.
I thought to bring it up a notch and bake my own mouth-watering version. Boy did it result in a tasty, buttery and satisfying snack. Enjoy it with tea, or indulge in morsel all by itself. Just be warned; you'll likely find yourself coming back for seconds, and thirds.
Sweet Potatoes in a Nest
Ingredients
1 package of 
Kaitaifi (shredded pastry dough) thawed out
2 sticks butter
2 medium size sweet potatoes, oven roasted
1 cup honey
½ cup sugar
1 cup jujubee, chopped
1 teaspoon cinammon
¼ cup sliced almonds
Butter flavored cooking spray
Directions
Preheat oven to 350 degrees and spray muffin mold.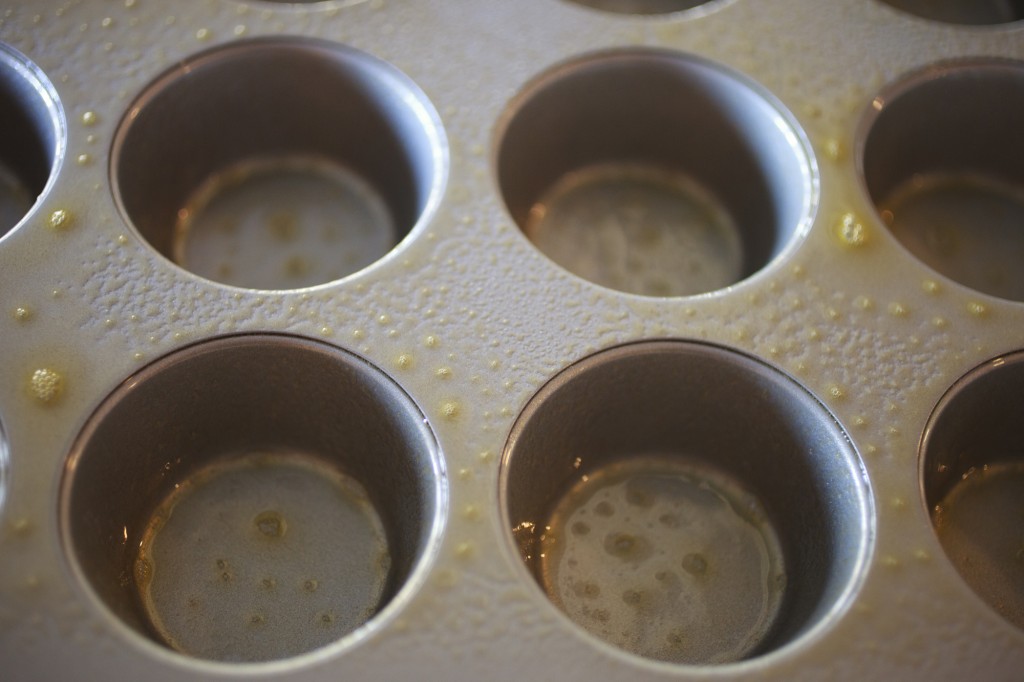 Mash peeled sweet potatoes using a potato masher. Add sugar, jujubes, honey, cinnamon, and mix well.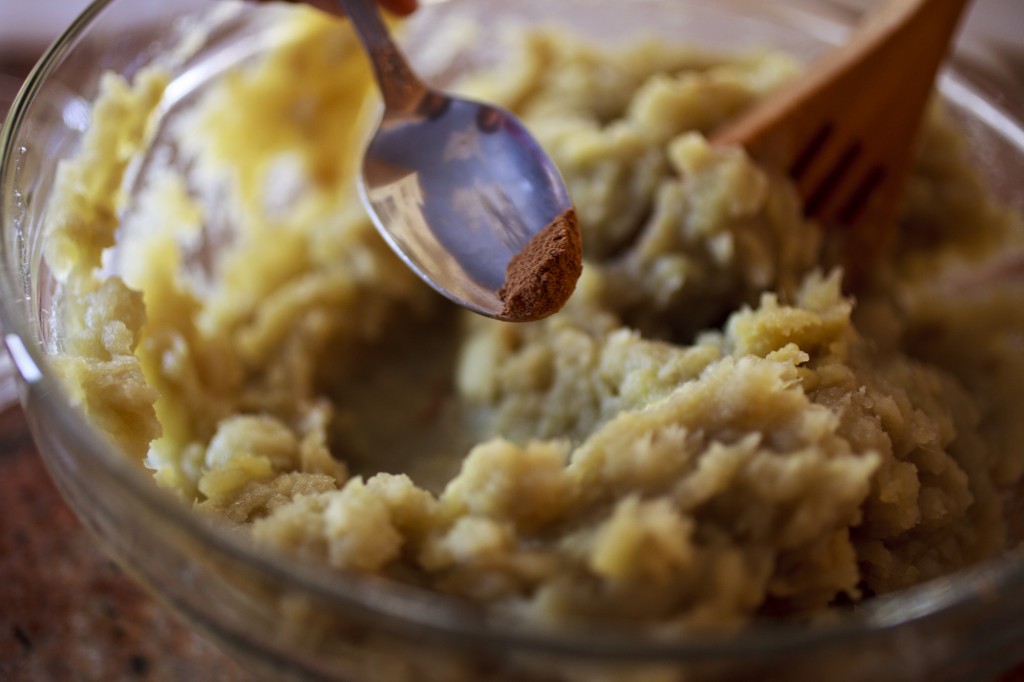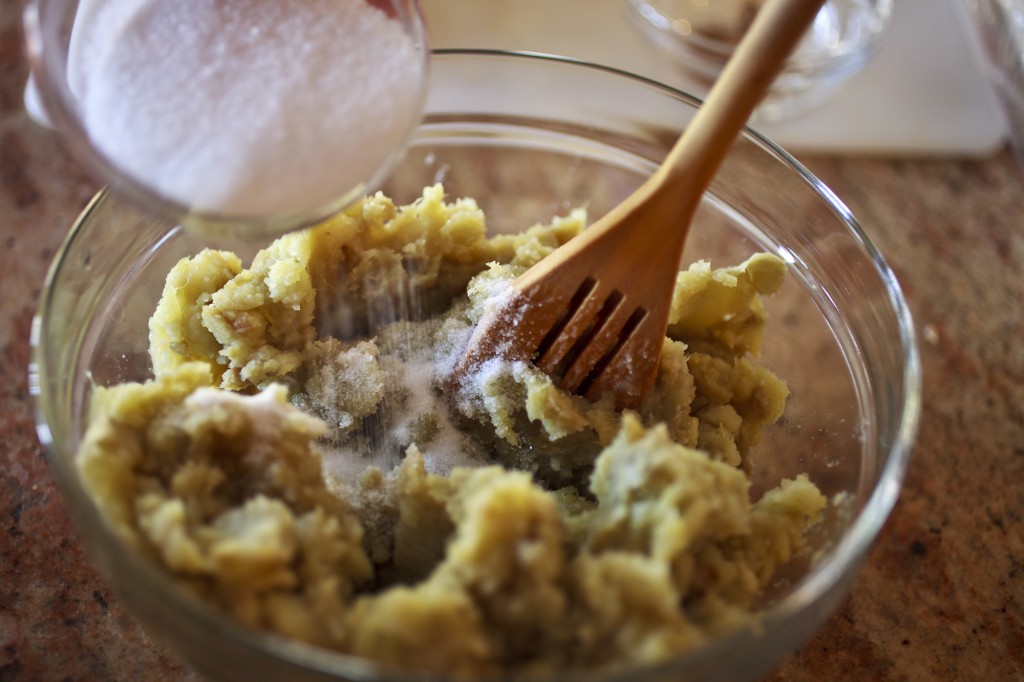 With the Kaitaifi (shredded pastry dough), make a nest by taking strips and swirling around, then place inside greased muffin tray. Drizzle about a teaspoon of honey on top of each nest. Scoop a tablespoon of sweet potato mixture inside. Brush all edges with melted butter, lots of butter.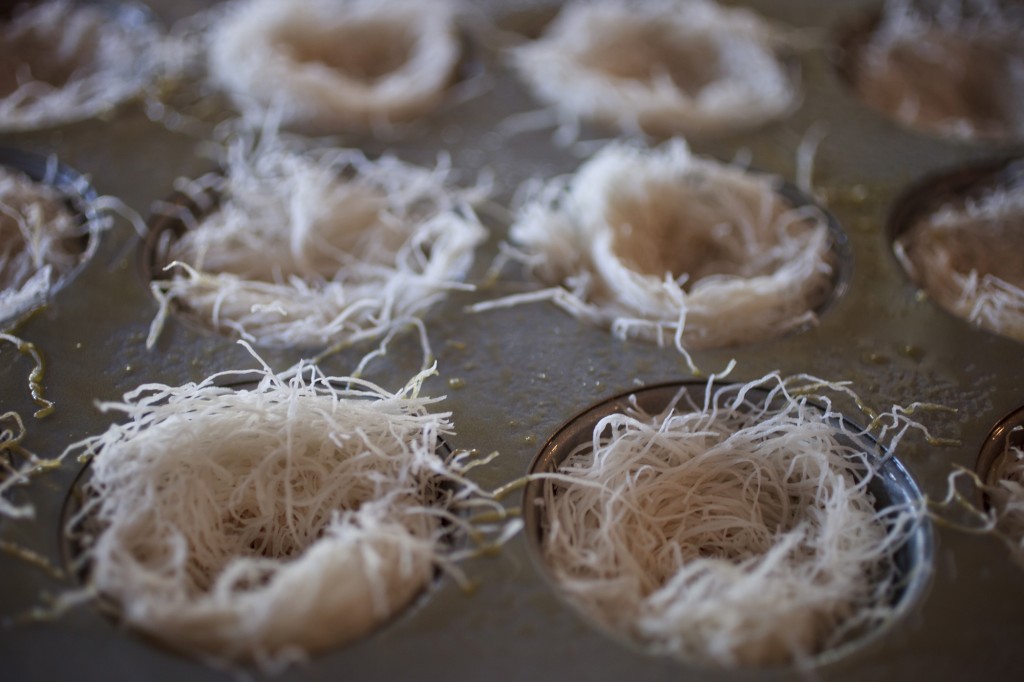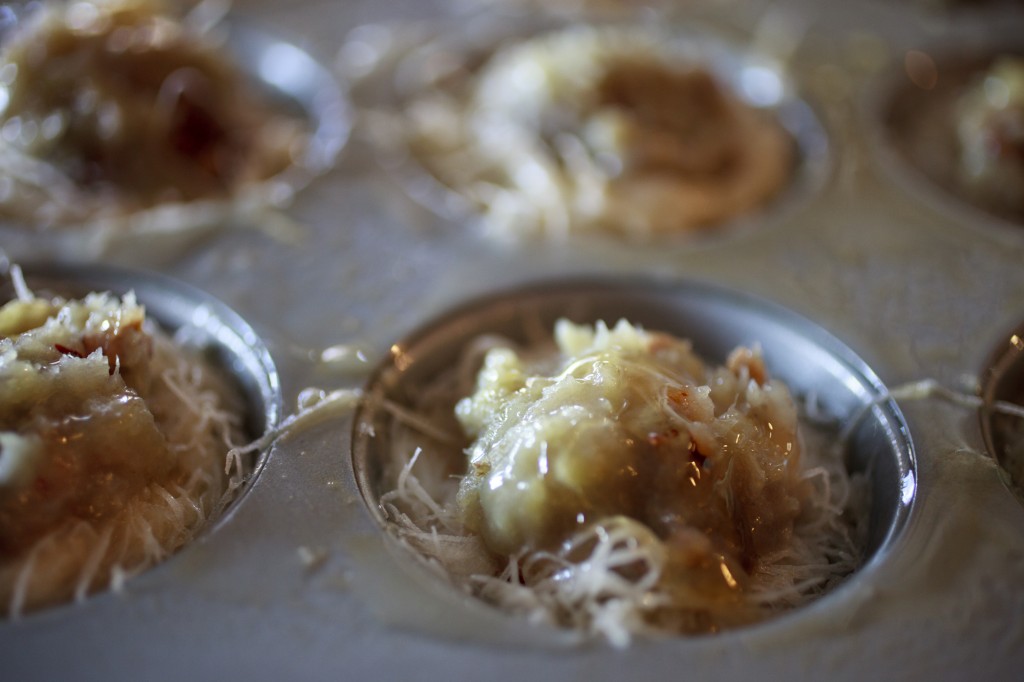 Top with more honey and almonds. Brush with butter on top.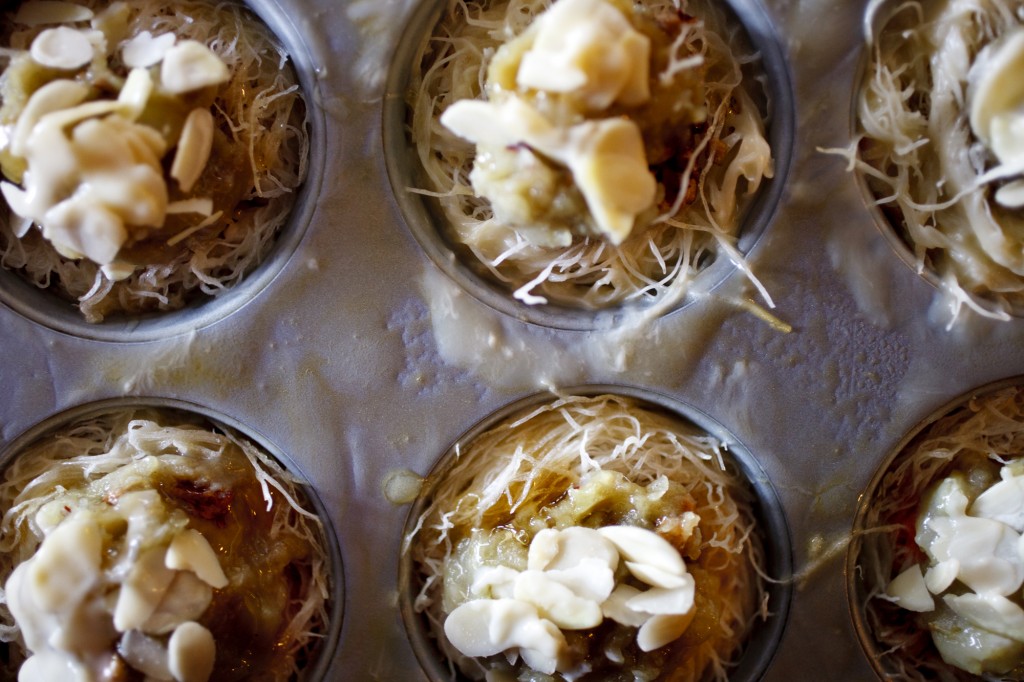 Place in a preheated oven at 350 degrees for about 20-25 minutes until golden brown. Remove, and serve!